Do you think that your toolbox needs a little bit of refreshment ? Then, we have the perfect option for you. Graphicloot has for you together with Typetype an incredible bundle that will make you go crazy. Even if you're hard to impress this kit will blow your mind with its elements. The 55 Script Typefaces that you'll gonna get are the perfect option either you want to use them for creating restaurant menus, t-shirts, logos, wedding invitations, posters or everything else you may think. With a huge amount of Glyphs and other features available, this 55 Modern Incredible Script Typefaces are the perfect match for you to take this summers's work into a whole new level.
Highlights:
Refresh your toolbox with 55 new Typefaces;
All the fonts are made with a very high quality to fit perfectly to your toolbox !
The fonts that are into the bundle are the right touch to finish your projects!
Use the big number of Glyphs and all the features that come along with the fonts to make your work even easier than it should be;
Use your imagination to create everything you may think it's possible and even more;
Any of these gorgeous typefaces are a fabulous choice for putting together everything from wedding invitations to logos.
Take advantage of the formats in which you will receive the product: OpenType and TrueType.
See all the Family Fonts that you'll get:
BOOKS SCRIPT
This is a good-hearted font, which was created based on the books of the Soviet period between 1960 and 1970. This font is perfect for illustrators and books which are designed for children.
COATS
Will warm you up in a cold day and add a little kindness and easiness into any layout. Lines typed with this typeface start «trembling» in long texts, so be careful and use this family for special occasions and in small amounts.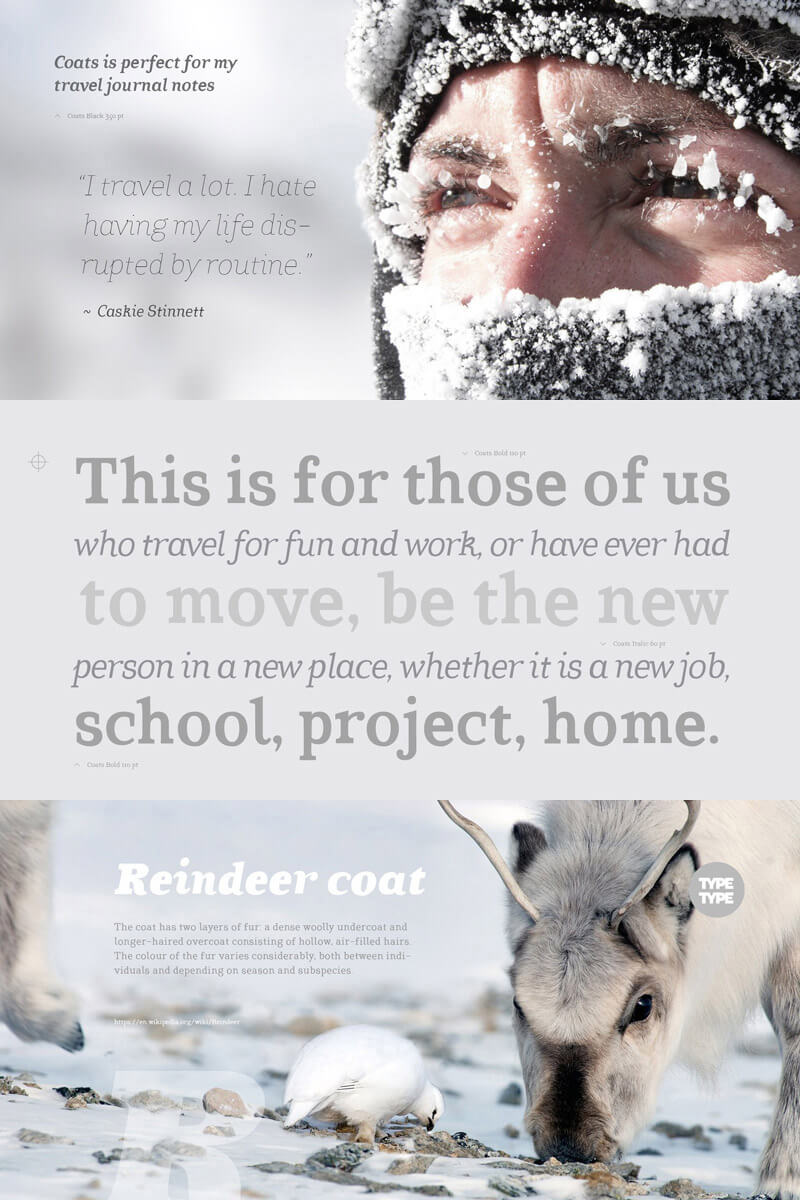 CRIMSONS
An unique and very unusual font family. It combines modern grotesque, medieval motifs and serif proportions. These fonts will be a useful part of a collection designers. Crimsons is ideal for short and emotional inscriptions. Titles, names, logotypes — this is his element.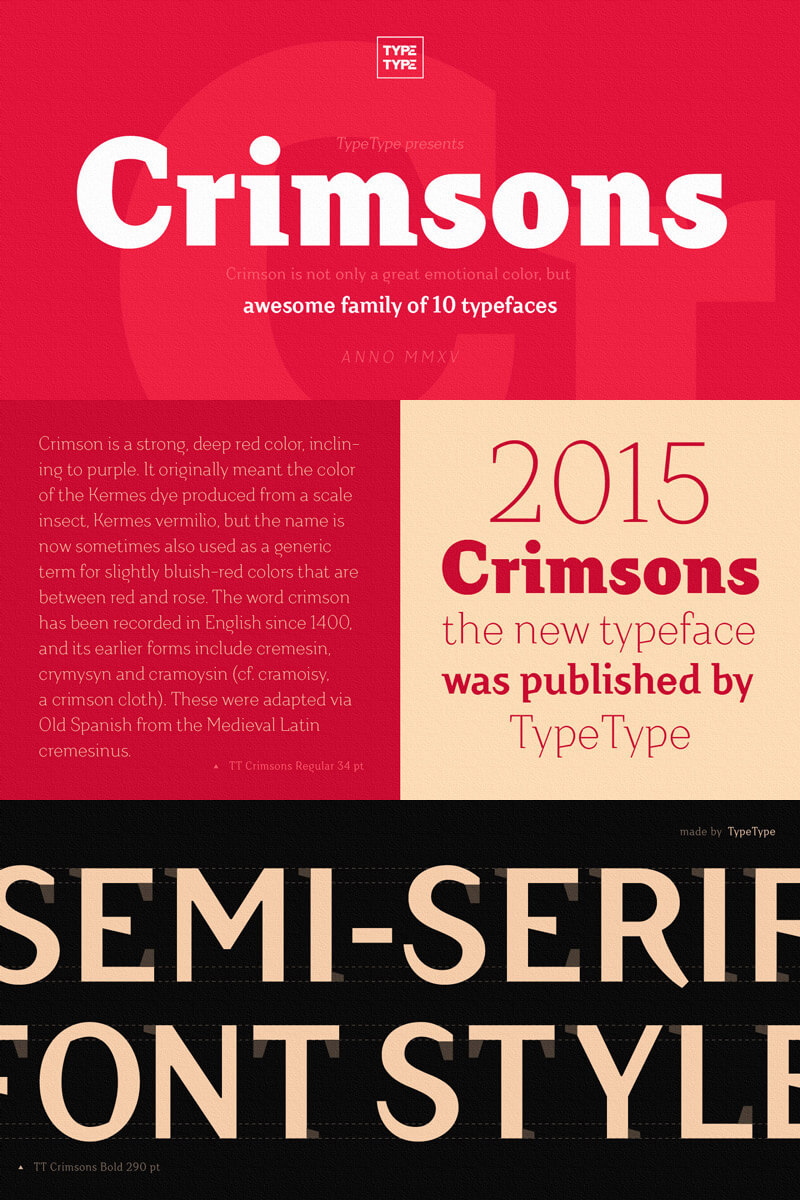 DAYS SANS
Is a qualitative reincarnation of the legendary free font Days. The fonts are very convenient to use in web, mobile apps and in desktop computers.
DRUGS CONDENSED
A modern font family which consists of 5 condensed sans serifs with a special contrast formula of lines and stems. . These fonts are perfect for from printings, logotypes, websites to the pharmaceutical industry: packaging, posters, blissery.
INTERS
is a very strict and rhythmic font, but at the same time very sensual and emotional. It is very well suited for each design. You can use Inters font for a flower shop or a postcards. But it is also perfect for decoration about the future, interiors or kids products.
PINES
Is a font family that we've carefully cut out of paper and then added lots of emotions and a few bright natural accidental details.