Here we are again on wednesday at our MEET THE ARTIST chapter. Today we have the pleasure to talk with a very talented young lady Elena Joland from LABFcreations, who was very kind to answer to some questions.
Who you are? Who is LABFcreations?
Hello !  I'm Elena Joland,  an  artist from France.  I'm  illustrator and graphical designer.
Since long time my big  passion is the art. I love to paint,  and watercolor  technics  is my  favorite.
All my designs are  hand drawn , scanned,  transformed in digital format high resolution  and  ready  for your new creations.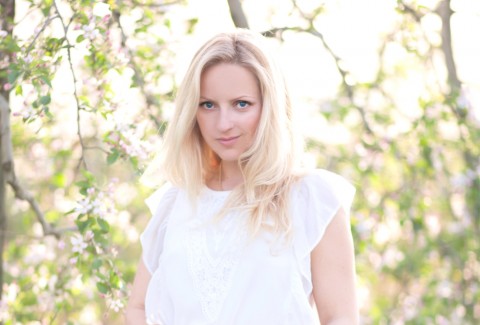 2.How this LABFcreations story started? When?
More than one year ago I decided to share my design and inspiration with other people and created LABFcreations. I propose original and unique watercolor and ink hand drawn clipart. My preference is floral themes and natural colors. I always in search of  actual  ideas and  trends.  Also I accept the custom service. If you like my works, please don't hesitate to follow me HERE.
3.What are you working right now?
Now  I'm  creating the green series of clip art. After  olives, eucalyptus and tropical branches I'm in  process of creating  The FINE FERN collection which you will find very soon in my shop LABFcreations.
4.How you received the proposal to collaborate with Graphic Loot?
One day I receive the letter from  the great team Graphic Loot with proposal of collaboration. I found that is a good idea and interesting way to share my work with other creative peoples.  So I accepted the proposal and Graphic Loot created nice SPRING bundle with 500 watercolor clip art files.
Thank you Graphic Loots and looking forward for the future collaboration.
5.What are the main tools that you use when you work?
For my work I use only premium material like watercolor paper Arches and professional  watercolor paints  Winsor & Newton for  painting.  And to transform my illustrations in digital format I always use Adobe Illustrator and Photoshop.
6.What is your favorite from all your works? And from another artist?
I know a lot of interesting artists who create completely amazing designs, everybody got there's style   and creative taste. I find my inspirations in works of  classical painters and in nature.
7.A last word..
I want to say thank you for your attention and thank you to Graphic Loots for this nice opportunity.
I wish to everybody a lot of inspiration and  new ideas. See you soon…
Do you have any suggestions for MEET THE ARTIST ? Contact us teo@graphicloot.com