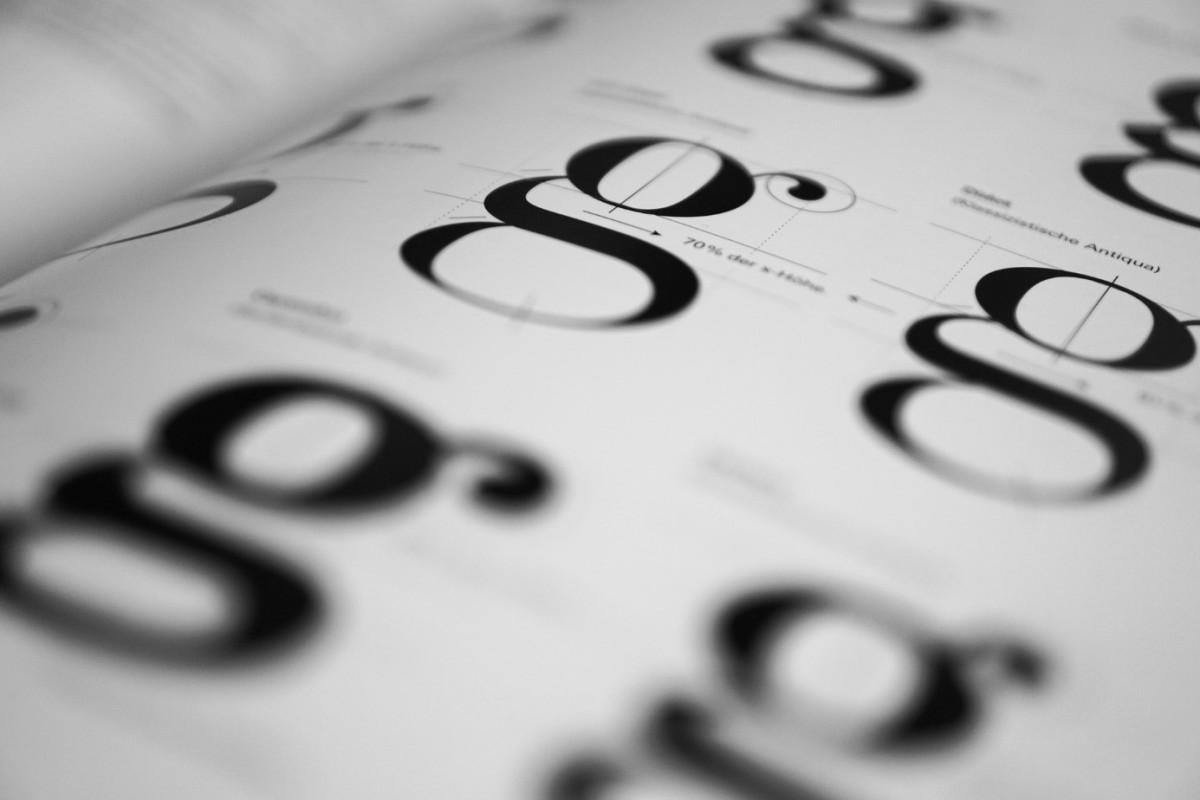 Hi, guys. What I have for you today are a few really cool, free font alternatives for 5 of the most popular fonts used by professional graphic designers these days. I am talking about Helvetica, Gotham, F.F. DIN, Futura and Caslon.
"Typography is two dimensional architectura, based on experience and imagination, and guided by rules and readability – Hermann Zapf"
I hope of course that every graphic designer reading this blog, makes so much money from their trade, they can afford to buy all the really great premium fonts they need. But, I am also fully aware that there are some of you that haven't reached that level, yet, and might need some free or really cheap fonts to make your designs look amazing and professional.
No.1 – Helvetica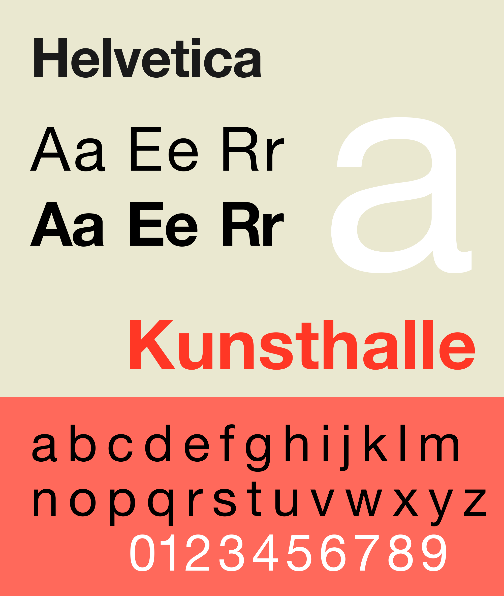 This font face is like the Queen of clear communication and the most popular font in the world. It is actually older than me and probably most of you. Designed by Max Miedinger and Eduard Hoffmann in 1985, Helvetica is extremly versatile and can be used and probably has been used in evey typographic project you might imagine.
In other words, a font that every graphic designer would like to have. For the complete package of 30 styles you should take out of your pocket around $800. The individual styles are a little more accesible and cost around $50 each. If you prefere not to spend that money, but you still need something that is very similar, you can try Raleway, Work Sans, Arimo, Roboto or TeX Gyre Heroes.
Raleway – Download from here

Work Sans – Download from here

Arimo – Download from here

Roboto – Download from here

TeX Gyre Heroes – Download from here

No. 2 – Gotham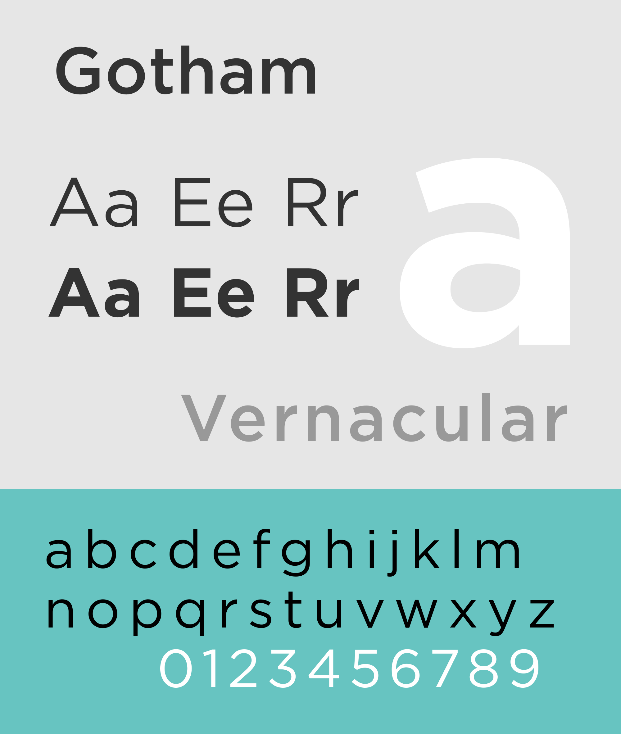 If you make a habit from being up to speed in what is popular and succesful out there, and you should, than you know Gotham is one of the 2015 hits in typography. Because it is so extraordinary and popular, Gotham it is also very expensive.
To use it just on one computer you would have to invest no less than $299. If you are a graphic designer just starting to spread his wings, that might be a big problem. Especially if customers expect professionally looking designs. But don't worry, there are some pretty good free alternatives.
Montserrat – Download from here

Museo Sans – Download from here

No. 3 – Futura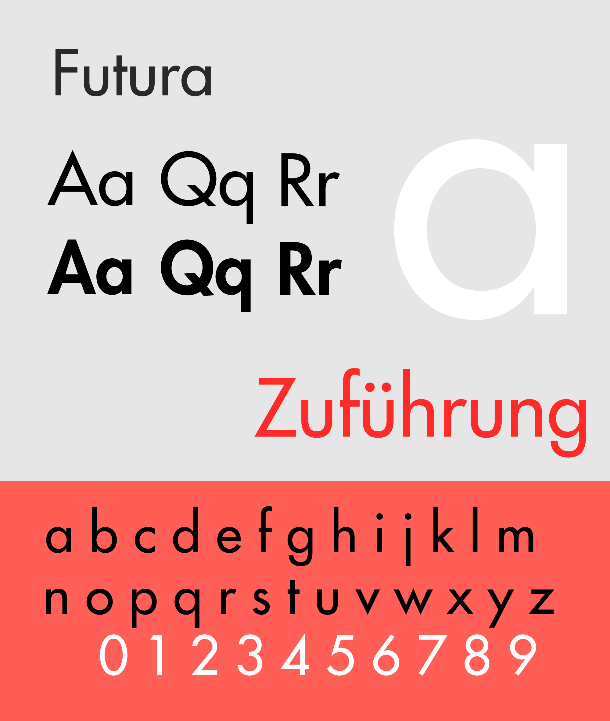 In case you didn't know that, Futura was the first typeface on the Moon, being choosen for the text of the commemorative plaque left on the Moon in 1969 by the Apollo 11 mission. It is elegant, simple, and you can use it on a variety of designs, from corporate logos, to packaging and posters. If you choose not to spend $29 for an individual style or $400 for the all 18 styles, you have more than one free alternative.
Josephin Sans – Download from here

Florence Sans – Download from here

Petita – Download from here

No. 4 – F.F. DIN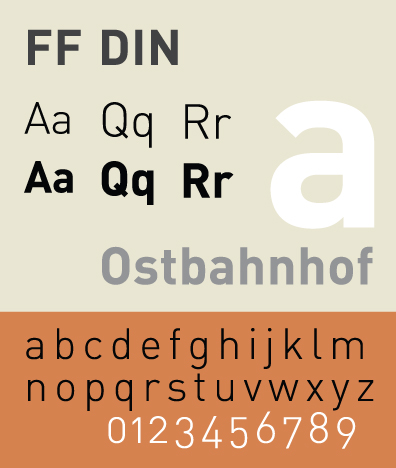 F.F. DIN is the succesor and proud follower of DIN 1451 which was adopted back in 1936 by Germany as standard typeface. There's no wonder that every designer looking for a font that says efficiency and precision is unavoidably drawn by F.F. DIN.
While DIN 1451 is a little bit rough and mostly has been used for street and traffic signs, house numbers and other informative elements in need of an easy reading, F.F. DIN is more polished and adapted for the more creative side of graphic design. Created in 1995 by Albert-Jan Pool, F.F. DIN is today a very popular font family used in a variety of graphic design projects from corporate logos, to web and advertisements.
If you are thinking about buying the font, the complete set of 28 styles will cost you over $1,000 and you can buy one individual style starting from $59.  Or you can choose to create amazing designs using some free alternatives like Ropa Sans Pro, Oswald and Titillium.
Ropa Sans Pro – Download from here

Oswald – Download from here

Titillium – Download from here

No. 5 – Caslon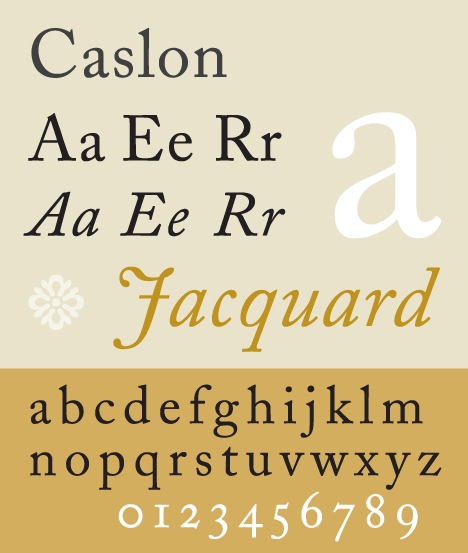 Caslon is an elegant font style with a strong personality and it is usually the main font if used in a combination. Extremly suitable for headings and titles, Caslon has been designed by William Caslon and it shares the characteristics of Dutch Baroque font types.
It has been a very popular font style along the history, being used actually in many historic documents among which the U.S. Declaration of Independence. You can buy the whole font family for about $100-$150 or individual styles starting from $40. The free alternatives for this amazing font are IM FELL Double Pica Roman, IM FELL Great Primer Pro, and Irianis ADF Std.
IM FELL Double Pica Roman – Download from here

IM FELL Great Primer Pro – Download from here

Irianis ADF Std – Download from here